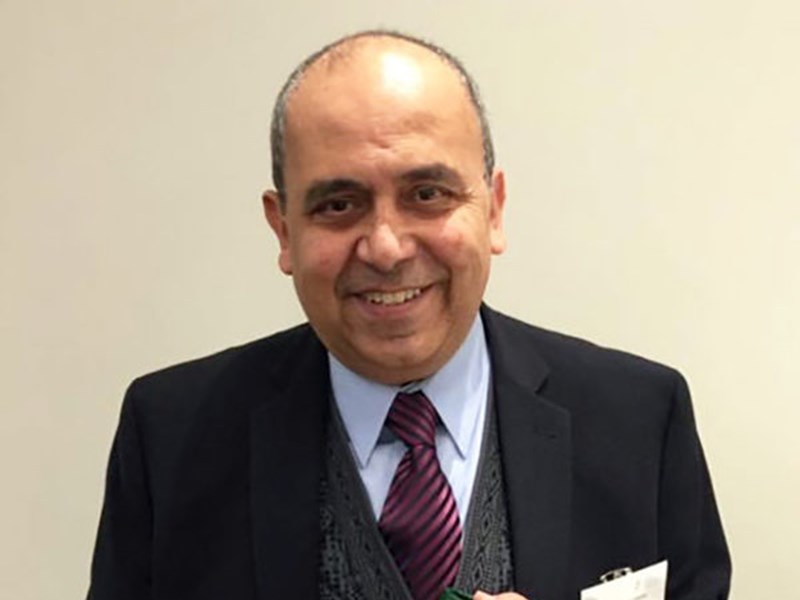 Dr Medhat Atalla
Dr Medhat Atalla was a consultant geriatrician practicing at Doncaster and Bassetlaw Teaching Hospital NHS Trust. He passed away on Wednesday 22 April 2020.
A hugely popular and respected colleague, Dr Medhat Atalla obtained his Bachelor of Medicine and Surgery Degree from Ain Shams University in Egypt, where he was born. Having practiced medicine across three continents – Africa, Asia and Europe – he became a Consultant Physician and Geriatrician at Doncaster Royal Infirmary in 2001.
He was also a Fellow of the Royal College of Physicians (Edinburgh) and an examiner for MRCP (UK) PACES examinations.
Described as being extremely hardworking, enthusiastic about his work and a quick learner, he is remembered for his personal touch and his ability to make everyone comfortable. Co-workers said he was always willing to "bend over backwards to help his colleagues" and could always be relied upon to offer support and advice – even in the middle of the night.
He was also said to have been a "trusted friend" who held his ward teams in very high regard, viewing them as family.
Our thoughts go out his to family – both at home and at work.
We will remember Dr Medhat Atalla.