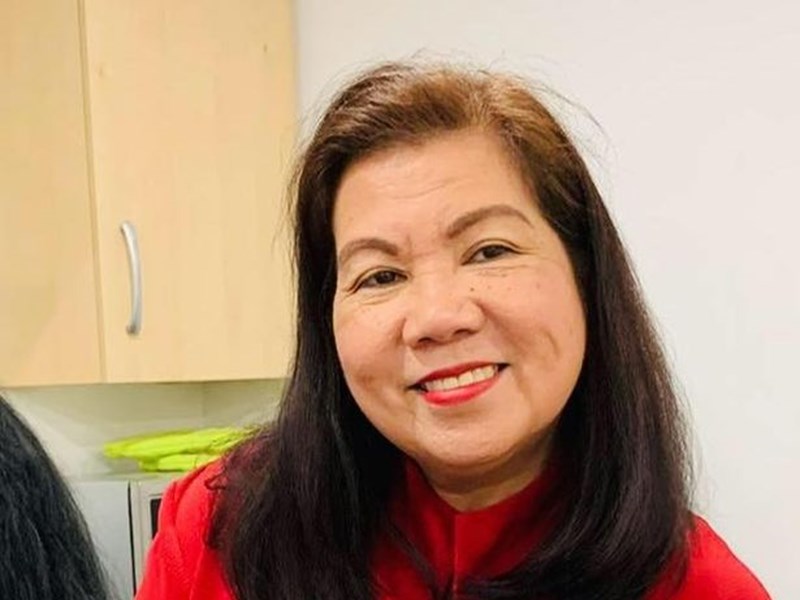 Resy Manalo
Originally from the Philippines, Resy Manalo moved to England in 2006 was 'proud to be' a qualified registered nurse. She worked as a Nursing Assistant at County Homes Care Home in Woodchurch, Wirral. Friends are reported to have said she spent her last days caring for the elderly "as if they were her own".
A loving wife and a doting mother, her daughter Charizze said: "Mum was a very caring person, not only to her patients, but both to her immediate and extended family.
"She was a loving wife and a doting mother to me and my brothers, she was well loved by her siblings, nieces and cousins, and was even adored by her friends.
"She dearly loved her grandsons which was her source of her strength and happiness.
"She couldn't miss a day without seeing them. She was a selfless person who would put others before herself."
"Two weeks before she was taken to hospital, she told me that she was worried because she was exposed to a resident who later died from coronavirus.
"Then a few days later, she told us she was not feeling well."
Resy Manalo died of COVID-19 in hospital intensive Care on Thursday 7 May 2020 at the age of 64 after being admitted on Sunday 26 April 2020.
HC One, the care group that operated County Homes, reportedly said it was "deeply saddened" by Resy's death, no concerns had been raised by staff over PPE and that it was supporting her family. "Colleagues at County Homes have always had access to a plentiful supply of PPE and it has been used correctly. We have complied with the government's guidance at all times.
"However, the guidance itself has changed 25 times since the start of the pandemic.
"As just one example, wearing a mask only became compulsory at all times at the end of April."
Our thoughts are with family, friends and colleagues.
We will remember Resy Manalo.