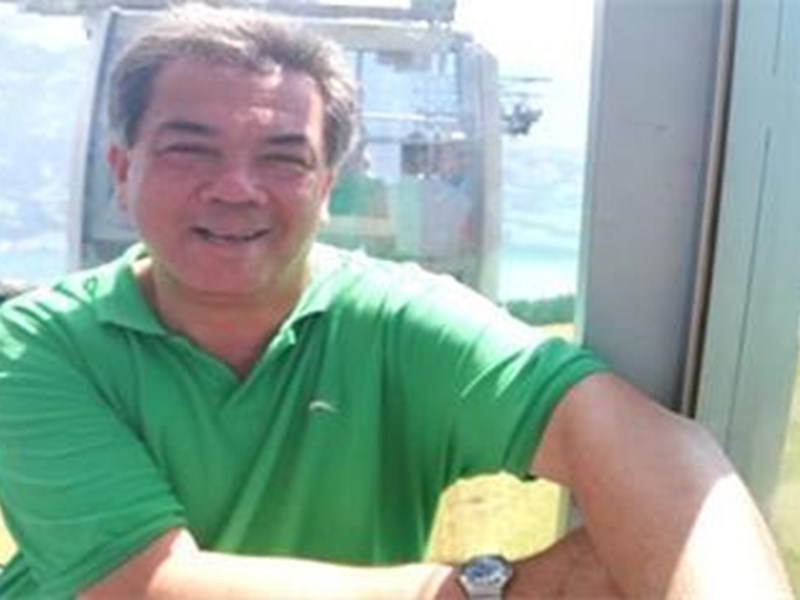 Peter Gough
Known as 'Goughy', Peter Gough worked at John Radcliffe Hospital as an Administration Assistant in Gastroenterology and Hepatology for Oxford Univerity Hospitals NHS Foundation Trust. Colleagues reportedly described him as very hardworking, conscientious, always happy to help others out, and someone who enjoyed his job.
Said to be a 'gentle giant' and a 'well-liked colleague who was kind and caring' he died on Tuesday 12 May 2020 from COVID-19 at the age of 56.
It is reported Peter Gough told a friend the hospital was the only place he could have caught COVID-19 and that on Tuesday 7 April 2020 he texted: "No PPE for admin staff. Not even sanitizer gel as not enough for everywhere in hospital."
"Most of secretaries and mgmt [management] now working from home. But most of us admin staff are needed in hospitals to do physical jobs."
"No PPE unless on COVID wards. So most staff are in not using PPE."
"But not in everyone. So very careful what we touch and wash hands regularly."
Elbert Rico and Oscar King Jr. who both worked at the hospital had died the previous month.
At the time hospital bosses are reported to have said the hospital had followed national guidance on giving staff PPE, but added those who do not have direct contact with patients are not considered to need it.
In a statement Oxford Univerity Hospitals NHS Foundation Trust said: "He played an important role in supporting the delivery of seamless patient care through his work in ensuring patient documentation was readily available. He also supported the clinical team with general administrative tasks. He was an asset to the team, who will be greatly missed."
Terry Roberts, Chief People Officer at OUH, said: "Our thoughts at this very sad time are with Peter's family, as well as with his friends and colleagues throughout the Trust.
"Peter spent his working life as a dedicated public servant, joining the NHS after a long period working at HMRC. We are all grateful for his service. He will be missed."
Ou thoughts are with his friends, family and colleagues.
We will remember Peter Gough.