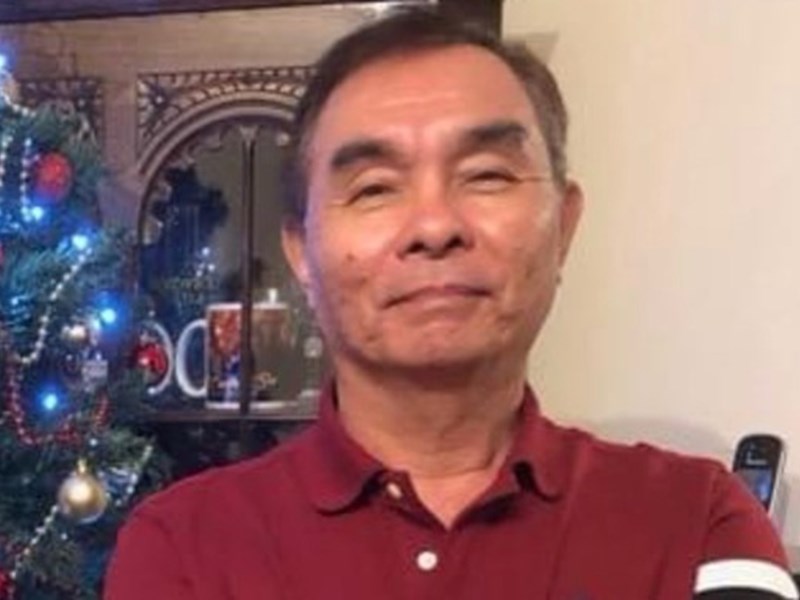 Carlos Sia
Carlos Sia was a "much-loved" Healthcare Assistant and father-of-four who had worked at Worcestershire Royal Hospital for Worcestershire Acute Hospitals NHS Trust for five years.
Originally from Bacolod City in the Philippines, the 62-year-old was described by his family as a very caring father, a great man and a loving husband. He died on Friday 15 May 2020 after several weeks in intensive care in the hospital where he worked.
In a letter to staff, Chief Executive Matthew Hopkins said: "Carlos, who was 62, had been with our trust since 2015 and was much loved by his colleagues. His quiet, gentle and respectful nature, his generosity of spirit, his sense of humour and his calming influence also made him popular with patients. We have lost a valued member of our Trust family – and in Carlos's case, the word 'family' has a special relevance as his wife Cindy works on Avon 2 as a Healthcare Assistant and his daughter Clair is a Nurse on our Acute Stroke Unit."
Our thoughts are with his family, friends, and colleagues.
We will remember Carlos Sia.