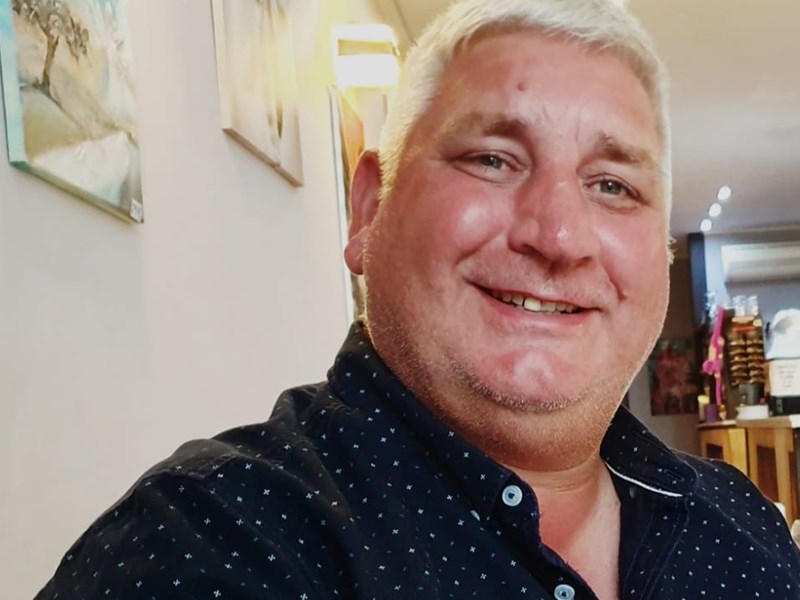 Andy Collier
Andy Collier was a nurse at Hollins Park Hospital in Warrington, which is operated by The North West Boroughs Healthcare NHS Foundation Trust. The hospital provides support and treatment for people with mental health issues and learning disabilities.
As well as being a nursing practitioner, Andy Collier was a father and a union worker. He also ran The First and Last pub in Leigh with his wife. He golfed at Leigh Golf Club and had been a keen rugby player, playing for Leigh where he joined in the summer of 1991 from Wigan. He made 14 appearances that year in a memorable promotion season to the first division, in a skillful squad under Kevin Ashcroft.
He was admitted to the Royal Albert Edward Infirmary in Wigan after he became seriously ill on Tuesday 31 March 2020 and died on Wednesday 15 April 2020 having tested positive for COVID-19 at the age of 53.
A spokesperson for North West Boroughs Healthcare NHS Foundation Trust said: "It was a role he was very proud of as it allowed him to support and stand up for other people in their times of difficulty."
His Manager Rob Kelly said: "Andy was all about putting other people first – whether that was patients on the ward or his colleagues across the trust.
"He was very down to earth, fair and selfless. I will remember him as a team player and someone who was passionate about bringing people together on our team development days to improve our environment for staff and patients."
"The team has raised a few virtual glasses to Andy and we will miss him massively."
Simon Barber, chief executive at North West Boroughs Healthcare, said his thoughts were with Mr Collier's family.
"I would like to express my gratitude to Andy for all he did for our patients and staff. It is clear he was a very dedicated and compassionate man," he said.
Our thoughts are with his family, friends and colleagues. 
We will remember Andy Collier.