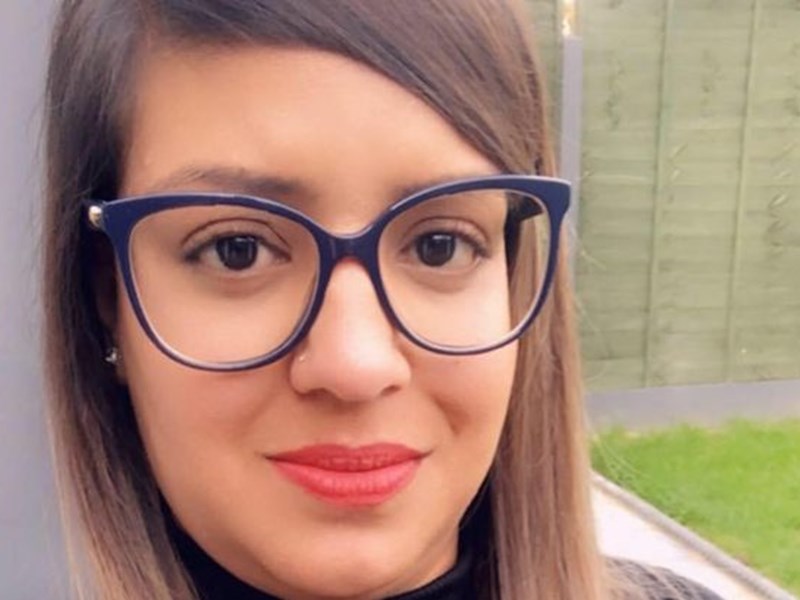 Safaa Alam
Safaa Alam was an "amazing midwife" who delivered hundreds of babies at Birmingham Women's Hospital over six years. Said to be "full of life" the 30-year-old died from COVID-19 in May 2020. Just two weeks after the passing of her father.
She started her career as a nurse with Birmingham Women's & Children's NHS Foundation Trust before training as a midwife. Her passion for patient safety and risk management saw her progress to the specialist role of Risk Management Midwife.
She is reported to have taken pride in supporting colleagues to maintain safety and standards of care; and to have lead improvement of services for women, babies, and families.
Prior to her death Safaa wrote in a Facebook post: "I am a midwife and will make sure you and your baby are safe when you need our help at the hospital. Everybody please help me stay safe by staying at home as much as you can."
Safaa's husband Shazad, said: "Saf was my beautiful and full-of-life wife. She was very passionate about her job as a midwife and would often dedicate more than what was required.
"Whenever we visited family or friends she would naturally lean towards any children and create lasting fun activities with them full of laughter and happiness."
"She was my childhood sweetheart and we grew up together and married over four years ago. My years with Saf have been filled with love, fun and adventure; this was just the beginning of our lives together, her passing has been premature.
"She has left an empty feeling and space in my life and for many others which will take a long time to heal but I will remember her with love for her courage, patience and kindness."
Sarah-Jane Marsh, Chief Executive of Birmingham Women's & Children's Hospital, said: "Safaa was an amazing midwife whose skills and expertise helped to bring hundreds of new lives into the world, whilst supporting women on their journey to motherhood.
"We promise to continue to uphold Safaa's values and commitment to safe maternity care, wrapped up in the kindness and compassion she exemplified."
Our thoughts are with her family, friends, and colleagues.
We will remember Safaa Alam.