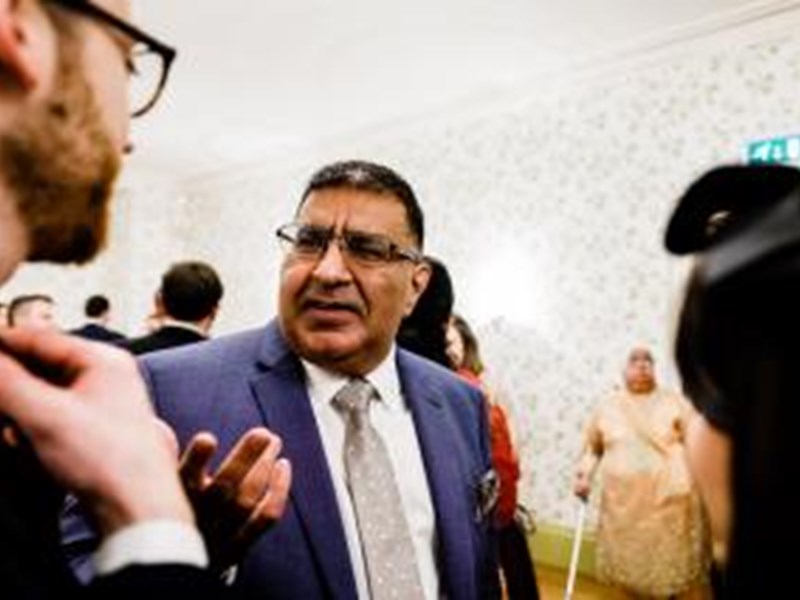 Nassar Hussain
Nassar Hussain was from Ilford, East London. Born in Canning Town in 1961 shortly after his parents moved to England from Pakistan, he was the first of five siblings to finish school and study at university where he obtained a vocational degree in radiography.
Known for being a "grumpy" West Ham United fan and for his botched attempts at DIY, Nassar Hussain was a father-of-two and had been married to his wife for 33 years. He had worked for more than 20 years in the NHS as a radiographer and for the last year as a Diagnostic Services Manager at the KIMS Hospital in Maidstone, Kent.
It is reported that he continued going to work in the hospital during lockdown, even though working from home was possible. He said: "If my staff has to go in then I will too. A good manager doesn't stay home while his team is out working."
Paul Lockwood, Senior Lecturer in radiography at Canterbury Christchurch University, said: "Nassar was my first Radiology Manager when I started my radiography career in 2001. I have very fond memories of him and his great sense of humour, will miss him."
His daughter, Farah Hussain said he was passionate about his job, adding: "He was really into the latest technology and equipment and finding out what's wrong with people in order to help them.
She added: "Lots of people who worked with him say he was passionate about imaging, and that he was a good and supportive manager."
"He was incredibly generous with his time and advice," she added.
"He was super proud of me and my brother, and his absolute priority in life was to give us the best start, which he did."
"He was really caring, loving and hands-on. He shared the chores with my mum 50/50.
"Taught us to ride our bikes, tucked us into bed, read us stories, took us to the theatre, took care of us when we were ill.
"He would've made a great granddad, and it's a real shame he won't get that opportunity."
"What I will remember is how happy he was on my wedding day.
"You could see that all over his face, he was smiling all the time and that's what I'll remember."
Nassar Hussain fell ill at the start of April with mild symptoms but developed breathing difficulties nearly two weeks after self-isolating. He was put on a ventilator in hospital after his condition had deteriorated.
He died on Wednesday 27 May 2020 at the Queen's Hospital in Romford after six weeks in intensive care.
He was looking forward to retirement and planned to volunteer full-time after he retired for the Edhi Foundation, which serves to fill the gap of a welfare safety net for people who most need it.
When his daughter said goodbye, she promised him the family would raise money for the charity and set up a GoFundMe page in his memory.
You can donate by clicking here.
Our thoughts are with his family, friends and colleagues. 
We will remember Nassar Hussain.